Art & Craft Room
We encourage children's inner potential and creativity through our Art & Craft classes. It is the place where they can express their best of thoughts and imagination. It is a work to draw out individuals through visualization outcome of inner creativity and interpretation of ideas, events, environment and expression of imagination.
The visual Arts Department has a wide range of activities. Activities : Fine Arts, Craft Work, Clay Modelling, Commercial Arts, Best out of Waste, Paper recycling, Aesthetic Appreciation etc.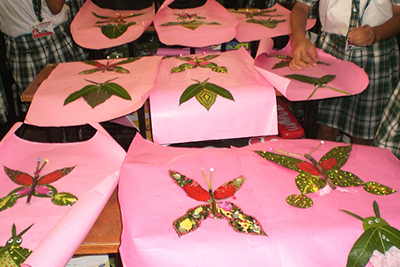 Yoga & Aerobics
We have included Yoga & Aerobics in our school as a part of games. So that children remain fit and healthy during their academic period. We teach them various asans and breathing exercises by our experts.
Aerobics & Yoga not only develops children physical ability and vitality but also helps them to channelize their energy and temper them down. By yoga we increase the concentration power of children and make a balance of our nervous and endocrine systems to regularize our systems and organs of the body.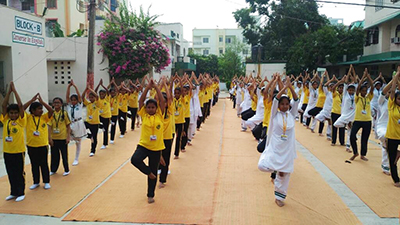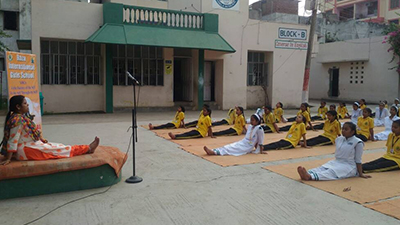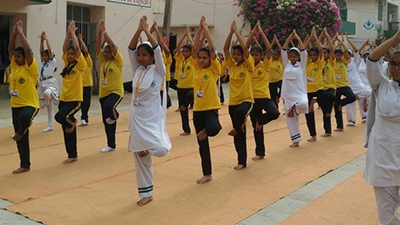 ---
Martial Art
In accordance with today's scenario knowing self - defense is very important. To tackle any unforeseen accidents and situation we teach our students martial art by best of the trainers. It makes them self - confident and also able them to help others. By this they have stretched and gained a flexible body.
Music & Dance Room
Music and Dance are the most common thing of students interest. So, in our school we give stress on teaching and guiding them in music and dance. The music & dance have really enhanced the concentration abilities of our learners. Music acts both a curative and preventive therapy. It also helps in Attaining mental peace, Improves concentration power, A relaxed sate of living and Harmony in relationship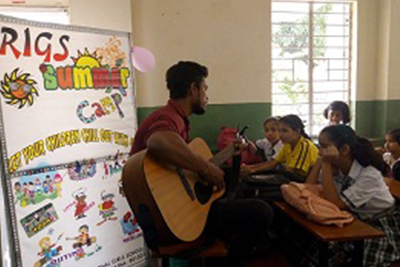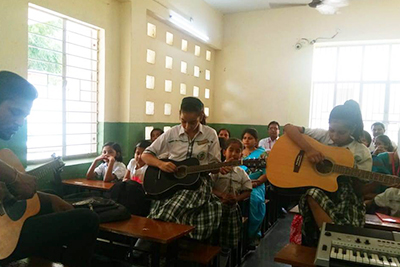 ---