Library cum Reading Room
A huge library with invaluable stock of knowledge. Raza International Girls School is equipped with a computerized library system. The library follows Open Access System. The books are issued and returned through a Bar Coding System. More than 10 thousand books on different subjects, 9 newspapers, 23 magazines and periodicals adorn the shelves of library.
All kinds of reference books like dictionaries, encyclopedias and career counseling guides are available for students. The library also provides audio visual CDs on various subjects in order to make the teaching learning process interesting.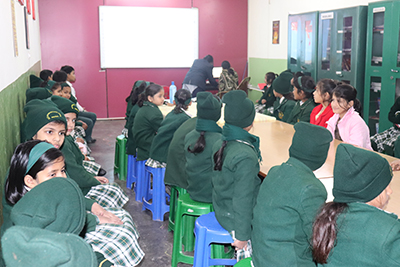 To inculcate the reading skills, different scholastic activities like reading, meditation, book clubs and book fairs are organized on different occasions like Open House and Winter Carnivals.